Dried Flowers - Ringwood
As leading dried flower suppliers in Ringwood, we have the experience and expertise to enhance any space using beautifully designed dried, preserved or artificial flower arrangements. Dried flowers are a superb addition to any home or workplace, adding significant and understated beauty to any décor. They are long lasting, low maintenance, versatile and available all year round.
Our qualified floral designer creates dried, preserved and artificial flower arrangements for all types of corporate and small business needs.
We also have a range of creations to purchase via our online store including peony roses, magnolias and australian native designs. Perfumed silk roses, art, jewellery, succulent planters and gifts. If you're in the local area of Ringwood, drop in to our shop to see what's on offer.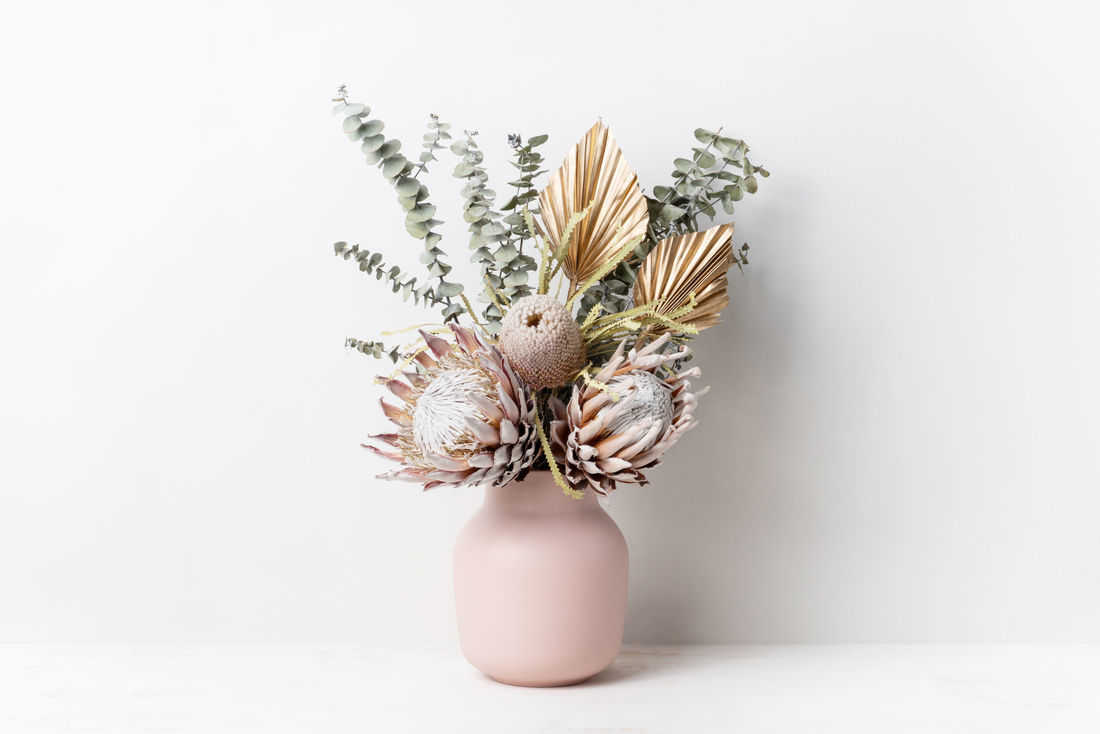 At Forever Lasting Flowers, our experienced florist Leanne will work closely with you to create the perfect arrangement suited to your exact design preferences, colours and interior decor. To further enhance your custom arrangement, we also sell modern handcrafted vases and pots for the ultimate finishing touch.
Flowers & Plants That Look Like The Real Thing

At Forever Lasting Flowers, you will find a comprehensive collection of artificial flowers at our Ringwood location. Every creation has been designed with meticulous attention to detail and is as close to 'real' as possible.

We are proud to also offer premium artificial, dried and preserved flower arrangements in Melbourne that represent great value for money. If you're considering some artificial plants or flowers for your office, you can't go past our flower rental service and the seamless versatility of our long lasting flowers to enliven your space.

Our goal is to satisfy our clients with high quality, stylish arrangements that is complimented by our friendly and efficient service. Please don't hesitate to reach out to discuss your personal requirements. Whether it's for the home, corporate function or you're simply looking for some decorative pieces around the office, we can deliver inspirational flower arrangements to suit your space and décor.

We service the majority of the eastern suburbs in Melbourne including Ringwood, Croydon, Knox, Doncaster, Glen Waverley, Prahran, Bentleigh, Dandenong, Yarra Valley and Mornington Peninsula.

Searching for high quality dried flowers in Ringwood? Call Forever Lasting Flowers today on 0415 824 678 to discuss your flower design requirements or visit our shop below.