High Quality Artificial Flowers - Knox
Forever Lasting Flowers offer a professional flower rental service specialising in both dried and artificial flowers in the Knox area. Whether you're a small, medium or large business, we provide innovative floral arrangements to enhance your space. From reception areas, hallways, foyers to display features, there's nothing quite like the look of beautifully handcrafted artificial flower creations.
Established in 2006, Forever Lasting Flowers was born out of a passion to provide business owners with an affordable creative alternative. Everybody loves flowers so what better way to enhance a space than with meticulously designed flower arrangements, plants, and accessories.
Take advantage of our free 30-minute onsite consultation (valued at $100) – its a great opportunity to discuss your ideas, budget and design requirements with our floral team.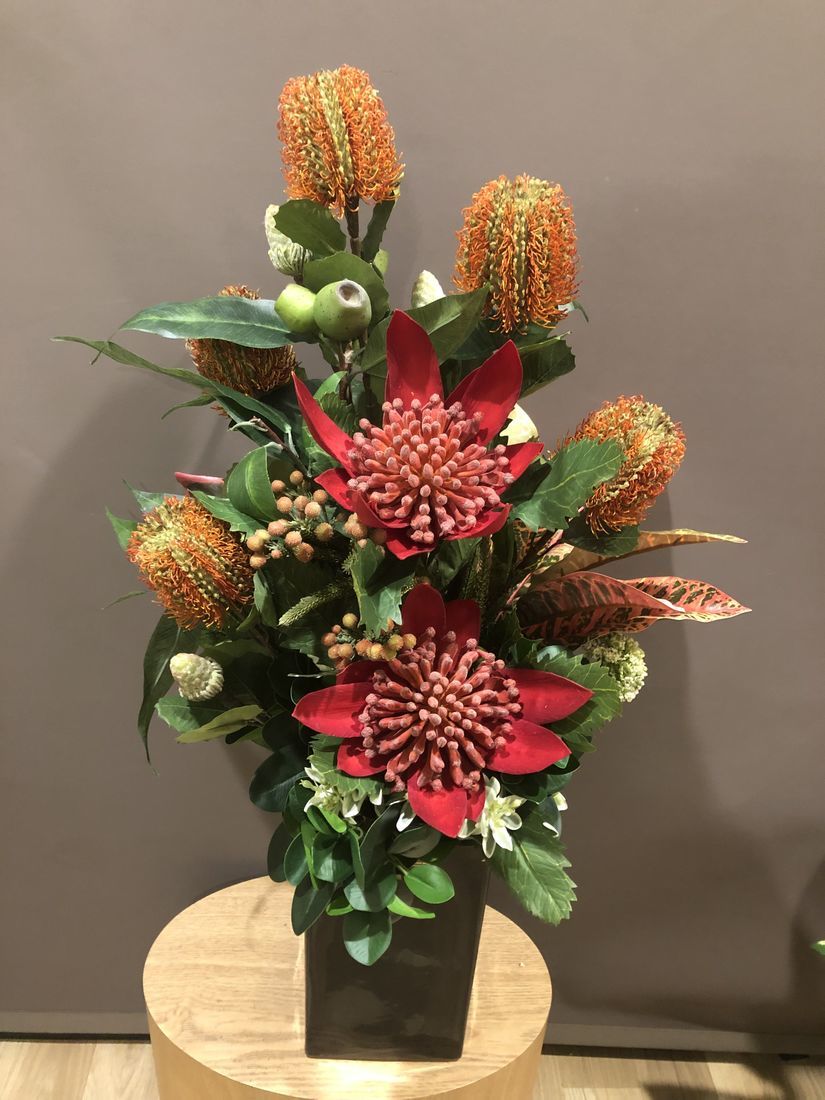 Add a Touch of Sophistication to Your Home or Workplace With Quality Artificial

Flower Arrangements
As reputable artificial and dried flower suppliers in Knox, we can cater to a range of different requirements. Whether you're a medical clinic, health and wellbeing centre or hairdressing salon, our team will enliven your workspace with bespoke artificial flower creations that ooze sophistication and visual appeal.
Different spaces require different solutions. Whether it's a dull reception area, a long hall, empty corners or uninspiring rooms, we can transform your space into something magnificent.


How do we do this?
We offer a convenient service where we bring the flowers and stunning arrangements to you. Ranging from all different colours, sizes and styles, our head florist Leanne will enhance your interiors with her expertise and industry 'know how'. A thorough consultation is performed to determine your exact needs and ensure you get the perfect outcome for your space.
Specialising in small and corporate businesses, we are committed to assisting client's who value the importance of first impressions, customer engagement and quality branding. We pride ourselves on designing and installing beautiful floral arrangements for rent that will not only enhance your decor but inspire you to enjoy your workplace that much more.
Forever Lasting Flowers specialises in the design and creation of artificial, dried and preserved flowers in Knox. For custom creations, please call 0415 824 678 or email: Leanne@foreverlastingflowers.com.au to discuss your personal requirements.